About Conquer Addiction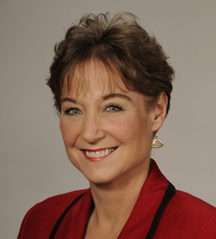 When it became blindingly clear that our beloved 20-year-old daughter needed help for a serious alcohol addiction, my husband and I were thrown into a frightening new world.  Over the next six years, we were forced to repeatedly try to find treatment programs, halfway homes and tools that could help "Lynne" become and remain sober.  Read my story.
Our family has been extraordinarily blessed that Lynne was able to find the strength to become and stay sober six years ago.  And as the terror of wondering what terrible news the next phone call might bring has receded, I've been struck how many of the other families we met along the way also relied on chance conversations and blind luck to find help for their son or daughter.  Surely there's a better way.
I founded Conquer Addiction in the hopes that it could help in at least three ways:
Provide advice and support to parents whose children are abusing drugs or alcohol from others who've traveled down the same path.
Offer a rehab center database that is easily searchable by the factors parents need to know -- location, types of treatment offered, cost for the recommended minimum stay, what health insurance (if any) are they in network for or will they submit to, what (if any) payment plans they offer, and whether they monitor and report their treatment success rates.  Unlike many other review sites that get kick-backs from referring clients to specific treatment centers, Conquer Addiction does not collect information on the people searching for treatment, let alone sell it.
Encourage treatment centers to monitor and report their recovery success rates, such as what percentage of their clients are clean and sober one year after leaving treatment.  I find it incomprehensible in today's data-driven world that very few rehabs bother to track their success rates, forcing families to consider shelling out tens of thousands of dollars on the basis of a friend's recommendation or a conversation with someone who sounds nice on the phone.
A second reason that tracking success rates is so important is that "what gets measured gets done".  Once the data becomes available, it is likely that treatment centers will focus on trying to improve their success rates by studying trends within their own center (i.e., did this group do better than that group) and learning from other centers with better results.  But until the data is collected, it's too easy to rely on doing things the way they've always been done, whether or not it is effective. 

 
I founded Conquer Addiction in August 2014 to help the parents coming behind us to find the best treatment centers.  Shortly thereafter, we provided parents and prospective patients with the ability to search for addiction treatment centers that met their needs as outlined above.  Unfortunately, at that time, there were only five treatment centers in the entire U.S. who were monitoring their post-treatment outcomes and were willing to give Conquer Addiction their data.  Therefore, instead of actively promoting the website, I started talking to treatment center owners about why they weren't tracking their outcomes.  Enough of them indicated that they wanted to start doing so but didn't know how that it led me to create Vista Research Group to provide a cost-effective way for treatment centers to monitor their patients during treatment and follow up with them post-treatment.
Fast forward to 2019.  Two big changes have occurred. The first is that there are now a significant number of treatment centers doing outcomes research.  Halleluah!  The second is that as a result of some unethical marketing practices in the addiction treatment industry, Google has required that rehabs wanting to use AdWords to advertise their services have an organization called LegitScript certify that they are following ethical practices.  And one of the things that LegitScript has specified is that in order to be certified, treatment centers cannot be promoted in any online directories.  We have asked LegitScript to make an exception for Conquer Addiction's directory, since we are an independent service trying to help patients find the best treatment and do not collect information about people looking for addiction treatment.  However, we have yet to receive a response from LegitScript, and so we have elected to unpublish our directory (for now, at least).
Despite this setback, we still want to help parents and prospective patients to find the treatment centers with the best post-treatment success rates.  So what we've decided to do is to conduct an annual Excellence in Treatment contest to publicly recognize those treatment centers with the best success rates.  You can learn more about our criteria for selecting the best treatment centers and our 2019 awards here.  
If you're trying to help someone with an active addiction or are struggling with addiction yourself, I hope you find these resources helpful.  Please let me know if there is something else we could do to help.

 
Joanna Conti, CEO

Conquer Addiction, Inc.