Alta Mira Recovery Programs
Alta Mira Recovery Programs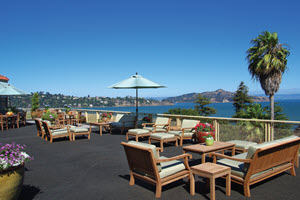 Alta Mira welcomes men and women with a broad range of addiction, substance use, and complex co-occurring mental health disorders. Our innovative world-class addiction specialists go beyond the treatment of alcoholism and drug addiction to help clients identify and address any underlying co-occurring issues so they can truly begin to heal.
Our comprehensive neuropsychological testing and assessments, unique therapeutic experiences, and collaborative care approach provide Clients with a transformative foundation to achieve lasting recovery.
Our industry leading treatment outcomes demonstrate our commitment to quality care. Our beautiful facility overlooking the San Francisco Bay
is a safe, secluded, and compassionate environment for Clients to heal and recover.
Our programs go beyond substance abuse treatment and co-occurring disorders; they help heal the wounds and life challenges that contribute to addiction struggles. 
• Our 90-Day Comprehensive Program includes all elements of the 30-Day Program, with the opportunity for advanced work in our intensive workshop series. Most effective treatment available for lasting recovery.
• Our 4-Day Family Program helps Families work on their own healing and growth, while learning how to best support their loved one's recovery.
Special Programs:
Young adults (18+)
LGBTQ
Chronic Pain
Trauma
Process Addictions
Awards & Accreditations:
Success Tracking:
Vista Research Group attempted to contact 53 patients 1 year after they left treatment at Alta Mira Recovery Programs. These patients left treatment between 7/14/18 and 3/31/19 following an average of 65 days in treatment. Among the 24 patients reached (45%) 12 months after leaving treatment, 83% reported having abstained from all drugs and alcohol for at least the last 30 days for an overall usage-based success rating of 38%.
Of course, true recovery encompasses more than just stopping using harmful substances. By 1 year post-treatment, Alta Mira's patients reported major improvements in other important indicators of recovery success: