AToN Center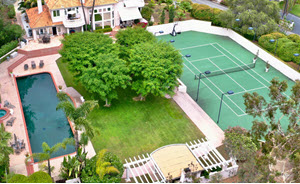 AToN Center is a luxurious substance misuse treatment facility that offers sub-acute detoxification and residential treatment on a private ten ace sanctuary, comprised of five estates. We are an individualized, evidence based, holistic program, and offer 12-step and non-12 step programming to best fit the needs of each individual. We offer one individual therapy session every week day to allow each individual to build relationships with the clinical team. There are also three group therapy sessions each weekday, as well as a spirituality group and exposure outings on the weekends. The mission of AToN Center is to help each individual find their direction in recovery while equipping them with the tools necessary to live healthy and substance-free lives.
Special Programs:
LGBTQ
Non-12 Step Program
Trauma
Awards & Accreditations:
Success Tracking:
Vista Research Group attempted to contact 145 patients one year after they left treatment at AToN Center. These patients left treatment between 4/1/18 and 3/31/19 following an average of 27 days in treatment. Among the 78 patients reached (54%) one year after leaving treatment, 79% reported having abstained from all drugs and alcohol for at least the last 30 days for an overall usage-based success rating of 43%.
Of course, true recovery encompasses more than just stopping using harmful substances. By one year post-treatment, AToN's patients reported major improvements in other important indicators of recovery success: