Elevate Addiction Services
Elevate Addiction Services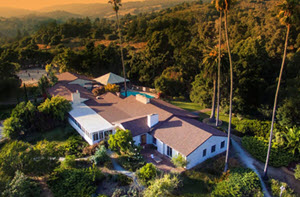 At Elevate Addiction Services, our energy is dedicated to transforming the despair of addiction into a purposeful life of confidence, self-respect and happiness, which will positively affect families, communities and society. We want to give recovering addicts the tools to return to the outside world completely substance-free and successful.
Elevate is a non-12 step holistic treatment program that focuses equally on an individual's Spiritual, Emotional, Mental, and Physical self.
Awards & Accreditations:
Success Tracking:
Vista Research Group attempted to contact 193 patients one year after they left treatment at Elevate Addiction Services. These patients left treatment between 6/23/18 and 3/31/19 following an average of 71 days in treatment. Among the 102 patients reached (53%) one year after leaving treatment, 85% reported having abstained from all drugs and alcohol for at least the last 30 days for an overall usage-based success rating of 45%.
Of course, true recovery encompasses more than just stopping using harmful substances. By one year post-treatment, Elevate's patients reported major improvements in other important indicators of recovery success: