Multi Concept Recovery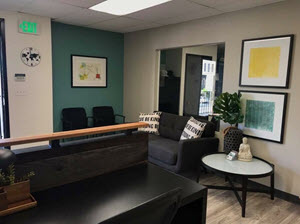 Multi-Concept Recovery provides a multi-concept, individually customized addiction treatment plan for those struggling with the full spectrum of addiction issues. We know treatment is a process and that most often this process is unsuccessful. We've taken conventional treatment and turned it on its head by creating and delivering a substantially unique treatment experience. As every person is biologically, demographically, and philosophically different in their own right, MCR offers every client an opportunity to make an educated decision on what treatment approach works best for them.
Multi-Concept Recovery offers Addiction treatment to adults in an outpatient environment offering a multi-conceptual approach to the consumers with evidence-based practices such as Motivational Interviewing, Cognitive Behavioral Therapy (CBT), Relapse Prevention Therapy (RPT), Dialectical Behavioral Therapy (DBT), Emotional Intelligence (EI), and Mindfulness. We will continue updating and implementing more evidenced-based practices as they are developed and legitimized and become part of a proven approach in treating addiction. 
Special Programs:
Young adults (18+)
LGBTQ
Non-12 Step Program
Trauma
Process Addictions
Awards & Accreditations:
Success Tracking:
Vista Research Group attempted to contact 46 patients 6 months after they left treatment at Multi-Concept Recovery. These patients left treatment between 10/11/18 and 9/30/19 following an average of 77 days in treatment. Among the 21 patients reached (46%) 6 months after leaving treatment, 81% reported having abstained from all drugs and alcohol for at least the last 30 days for an overall usage-based success rating of 37%.
Of course, true recovery encompasses more than just stopping using harmful substances. By 6 months post-treatment, Multi-Concept's patients reported major improvements in other important indicators of recovery success: