Renaissance Ranch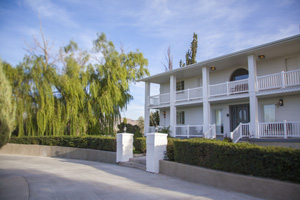 Renaissance Ranch is an alcohol and drug rehabilitation program for adult men. In addition to clinically proven and evidence-based treatment, we use the traditional 12-Step approach, combined with spiritual and faith-based principles as they relate to alcohol and drug addiction. It has been our experience that the most successful treatment programs utilize these best practices. We provide gender-specific treatment for addiction in order to better help our clients succeed in long-term recovery. Addiction, as a disease, tends to affect men and women differently. For example, men today are at a higher risk of engaging in substance abuse than women. As such, we tailor our recovery program to fit the specific needs of each gender. We have been awarded the Best of State Program here in Utah and have an Alumni Program that is unparalleled.
Special Programs:
Young adults (18+)
Male Only
Faith-Based
12 Step Focused
Awards & Accreditations:
Success Tracking:
Vista Research Group attempted to contact 210 patients six months after they left treatment at Renaissance Ranch. These patients left treatment between 10/24/18 and 9/30/19 following an average of 168 days in treatment. Among the 118 patients reached (56%) at six months post-treatment, 76% reported having abstained from all drugs and alcohol for at least the last 30 days for an overall usage-based success rating of 43%.
Of course, true recovery encompasses more than just stopping using harmful substances. By six months post-treatment, Renaissance Ranch's patients reported major improvements in other important indicators of recovery success: